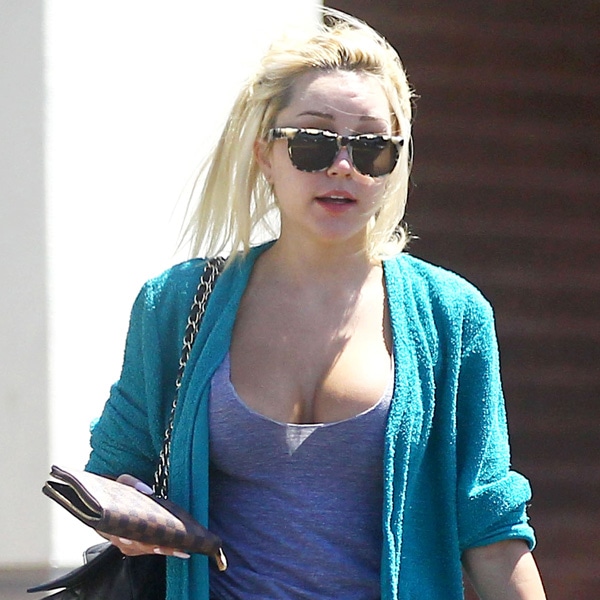 AKM-GSI
Amanda Bynes keeps going the wrong way down the proverbial one-way street.
The actress was—you'll never believe it—pulled over by police last night in Los Angeles (it was caught on video), reportedly for driving without her headlights on.
It happens, but... Wasn't her driver's license suspended last week?
Bynes was let off with a warning and allowed to drive away last night, the LAPD's Hollywood division confirms to E! News. We were told that the officer who stopped Bynes did not run her license status at the time.
The Los Angeles Times, meanwhile, reported last week that the DMV had suspended the actress' driving privileges after one too many (sometimes literal) run-ins with law enforcement that culminated in her being charged with hit and run following fender benders in April and August.
That, combined with the DUI charge she's facing after nicking a patrol car in April, is suspected to have led to the suspension.
But, if she was driving without a valid license last night, why the not-even-a-wrist-slap?
Criminal defense attorney Troy Slaten (he's not associated with Bynes) tells E! News that police have a year up from the date of the incident to file a citation for driving with a suspended license, which carries a possible punishment of a minimum 10 days in jail and up to a year of driving with an ignition interlock device.
"If there was a verbal warning, there isn't a police report—but that doesn't mean that they cannot go back and write one up," Slaten says. He also says that it's technically possible that her license had been reinstated, depending on when the DMV lowered the boom, but that it would have take an "extraordinary appeal" on her behalf.
As for the current cases pending against her, Slaten says they won't affect whether she's convicted, but they could factor into the deal-making process, if that's the direction things go in.
"It wouldn't be a violation of any case because she is not on probation," he says. "What it will do is make it harder for her attorney, Richard Hutton, to get her a good deal."
"All these things add up," Slaten adds, noting that a DUI conviction would be two points on her license, driving with a suspended license is two points and a hit and run is two points. If someone gets four points within 12 months, that's an automatic license suspension. If they get six points within 24 months, their license would be suspended, and the same goes for eight points in three years.