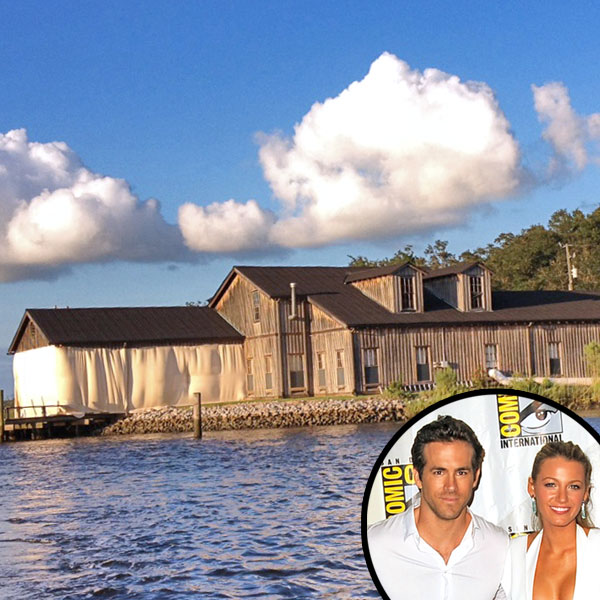 AP Photo
One of the biggest stars on the CW gets married and no one knew about it? How the hell did Blake Lively and Ryan Reynolds pull it off without anyone finding out?!
—Y.V., via Facebook
Oh, folks knew about it, make no mistake. Sources tell me that select planners, and even a few media types, knew about this big fat Southern wedding weeks ago—not always the case when two movie stars tie the knot.
According to sources, those people just happened to be very, very good at keeping their mouths shut. Or, more likely, Lively's attorneys hit them with non-disclosure agreements so thick they could double as Lady Gaga's favorite platform wedges.
That said, know this: Even if there had been no NDAs involved in this surprise union, the couple had an even bigger way of keeping the nuptials on the down-low—the event's Charleston, S.C., location.
"Over the past few months, celebrities have been deliberately going with vendors, planners and locations that are outside of the typical Hollywood wedding game, as a way to keep their weddings secret," star wedding consultant Harmony Walton tells me, noting that Jake Owen recently married in Florida and Natalie Portman said her vows in Big Sur, Calif.
"Smaller vendors know that celebrity events can make or break them, so they're much more likely to keep their mouths shut."
It also doesn't hurt that said vendors usually have fewer employees—meaning fewer people who could blab—and that those small-town workers are much less likely to, say, have besties who intern at a Hollywood tabloid.
As for Lively's choice in venue, Walton points out that, "In the South, planners are used to being hush-hush and low-key about events no matter what. It's just how they do things."
And if they're not, there are always those trusty non-disclosure agreements.
Until recently, a typical vendor NDA would include a $1 million to $5 million penalty for leaking information to the press. But in more recent years, Walton has said she's seen "a $20 million NDA. I've seen a $17 million NDA as well. It's absurd, in a way, because most wedding professional would go out of business paying off even a $1 million breach. It's a scare tactic."
You may also wonder how the couple got their marriage license—usually a public document. I can tell you this: a woman working at Charleston County clerk's office tells me, "We didn't do Blake Lively."
However, fun fact! In Los Angeles County, you can get a marriage license from a notary public, and local clerks may not get a record of it for another week or two. If that's what Lively and Reynolds did, that sure would keep one source of leaks plugged.
Meanwhile, we're hearing that even some of the guests didn't know what they were in for, having been told that they were headed to Charleston for a belated birthday celebration for Lively, who turned the big 2-5 on Aug. 25.
—Additional reporting by Ken Baker