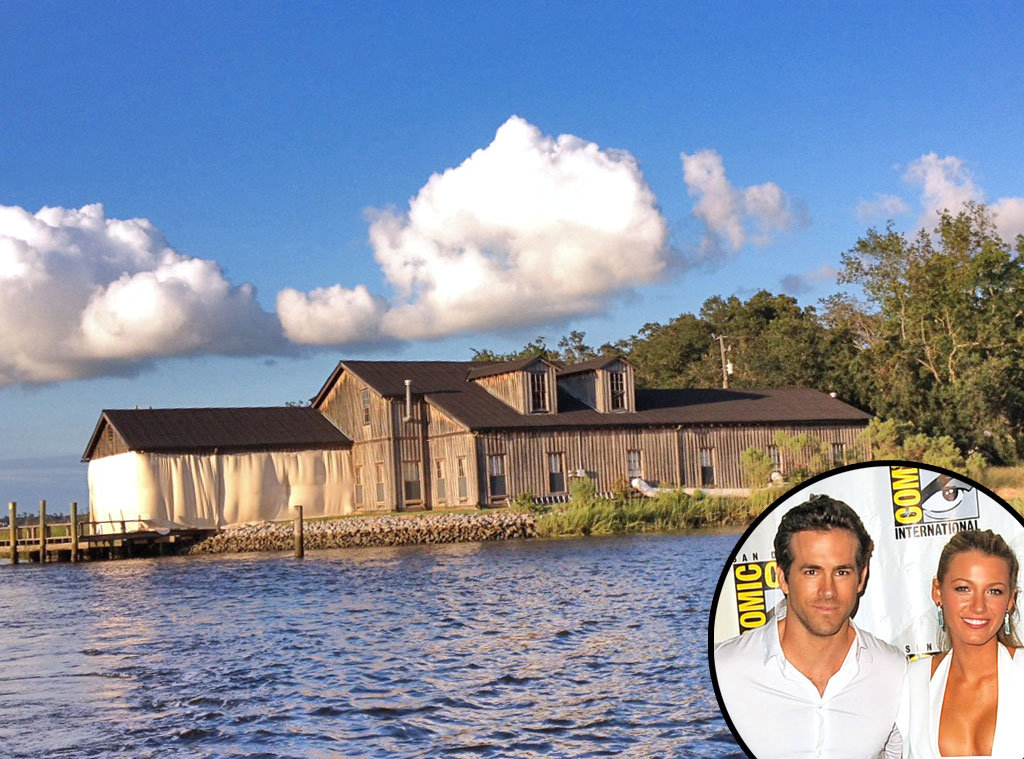 AP Photo
While Blake Lively and Ryan Reynolds' Sunday nuptials might have been a surprise to everyone outside their inner circle, it was everything the couple dreamed it would be, according to the woman who made it happen: wedding planner Tara Guérard.
Speaking exclusively to E! News, Guérard offered an inside peek at the fairy-tale ceremony that took place at Boone Hall Plantation just outside of Charleston, S.C.
"Ryan and Blake wanted the event to look and feel like home," Guerard told E! News. "With décor and live music, we all created the charm, elegance and magic of times passed."
The bride and bridesmaids wore bespoke Marchesa gowns with custom-made Louboutin shoes. The groom and groomsmen wore handcrafted Burberry suits. And they sealed the deal with wedding rings by Lorraine Schwartz. Florence Welch provided music at the landmark location. (Meanwhile, a rep for Bette Midler denied to E! News earlier reports that the entertainer also was in attendance and performed for the couple.)
Guérard, who worked previously for Martha Stewart and appeared on the domestic doyenne's program, The Martha Stewart Show, is an expert in entertaining and southern style having been chosen by Modern Bride magazine as a Top 25 Trendsetter in 2005. In fact, the Lively-Reynolds affair will be featured in an upcoming cover story in Martha Stewart Weddings.
"It was truly a beautiful evening and celebration," adds Guérard, who runs Tara Guérard Soirée, a full-service planning and design company headquartered in the historic area of Charleston. She is also the author of Southern Weddings: New Looks from the Old South in 2007 and Weddings by Tara Guérard in 2010.
In preparation for Blake and Ryan's walk down the aisle, Guérard took the twosome around town scouting locations in June.
And they picked a good one, all right.
In recent years, Charleston has become a popular destination for weddings, thanks in part to serving as the shooting locale for Nicholas Sparks' The Notebook.
So far, neither bride nor groom has officially commented on their matrimonial maneuvers, but we forgive them. After all, they're both busy basking in the newlywed glow.
Meanwhile, a source tells E! News that Lively and Reynolds are soaking up the South Carolina scenery and have yet to depart on any sort of honeymoon, but that they do plan on taking one this week.
—Additional reporting by Ken Baker