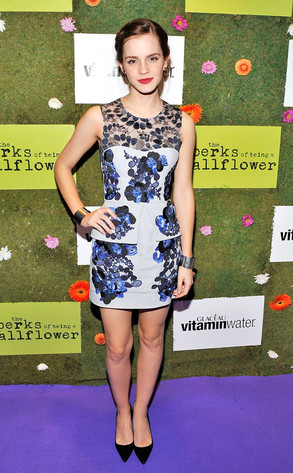 Jerod Harris/Getty Images For Vitaminwater
Happy birthday, Anastasia Steele! Fifty Shades of Grey's S&M-lovin', Bella Swan-esque college student-turned-sex goddess is celebrating her birthday today. So what do you give a girl who has everything (or at least has access to the red room)?
If you're Hollywood, how about a Harry Potter star! Well, that's the latest rumor surrounding casting for the Fifty Shades big screen adaptation: Emma Watson is allegedly in the works to appear opposite Ryan Gosling, who is rumored to be in talks to play Christian Grey.
So what does the Perks of Being a Wallflower star have to say?