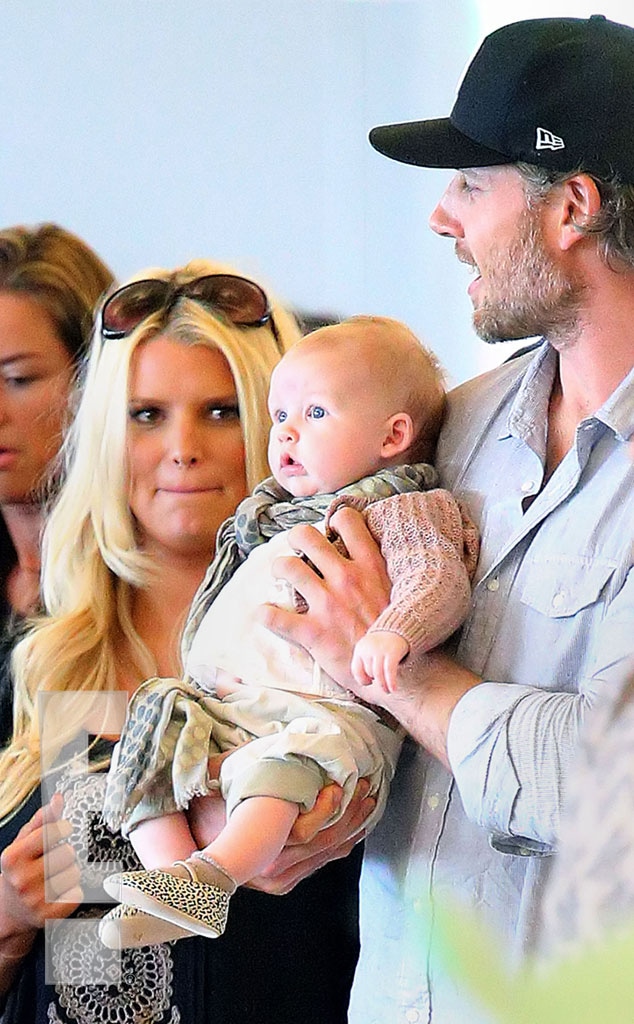 Jackson Lee / Splash News
If you've got it, flaunt it. And since Jessica Simpson has one of the cutest babies we've laid eyes on, it's a good thing she's not shy about flaunting little Maxwell in public.
Or at  least, she's not anymore.
The mother and daughter duo, along with papa Eric Johnson, were spotted making their way through New York's JFK Airport Sunday, touching down ahead of Jess' scheduled appearance on the premiere episode of Katie Couric's talk show Katie later today.
Jackson Lee / Splash News
On this outing, the wide-eyed babe showed she's already taking after her fashion-plate mama, wearing adorable polka dot Mary Janes and matching scarf and oh-so-cozy sweater.
Jess, meanwhile, was no slouch herself, showing off her slimmed-down post-baby bod ahead of her TV appearance. Looking good, ladies! Adorably so.