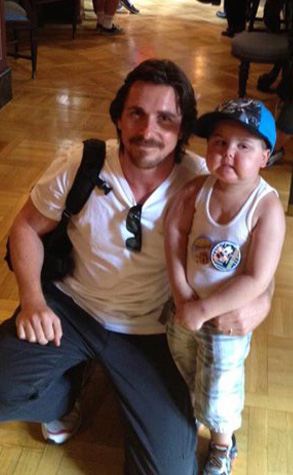 Courtesy: Barber Family
Christian Bale may not save lives in reality, but the actor definitely tries to make a difference in the lives of his fans.

The Dark Knight Rises star flew 4-year-old leukemia patient Jayden Barber and his family out to California for lunch date at Disneyland's Club 33 earlier this week.

"

"