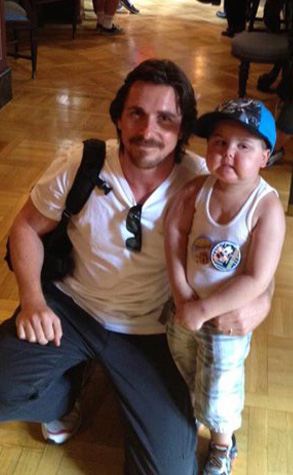 Courtesy: Barber Family
Christian Bale may not save lives in reality, but the actor definitely tries to make a difference in the lives of his fans.
The Dark Knight Rises star flew 4-year-old leukemia patient Jayden Barber and his family out to California for lunch date at Disneyland's Club 33 earlier this week.
"Finally can share!!! Christian sent us to LA and we had lunch at Disney club 33 on wed," Barber's mother wrote with a picture of the two on her Lighting the Batsignal for Jayden Facebook page. "He and his family were so awesome and down to earth!!!"