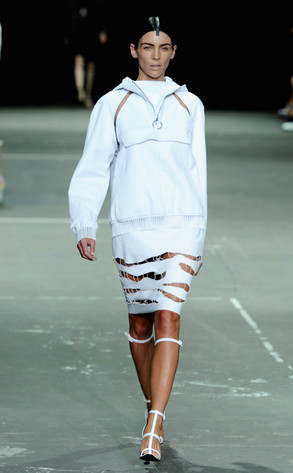 Fernanda Calfat/Getty Images
If looking good is the best revenge, then Liberty Ross just hit the jackpot.
Rupert Sanders' jilted wife showed the world she was (literally) marching forward with her life in the wake of her husband's affair with Kristen Stewart by pulling a surprise appearance Saturday at Mercedes-Benz Fashion Week in New York.
The 33-year-old actress walked the runway at the Alexander Wang show in Midtown Manhattan, bringing her haunting, dark-haired beauty to a spectacular collection that wowed fashion fanatics.