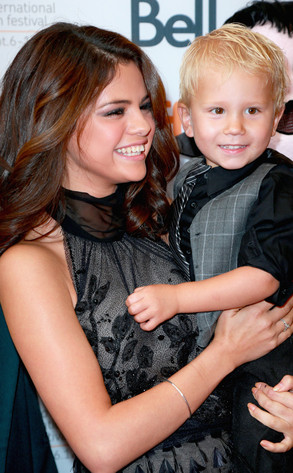 Alexandra Wyman/Getty Images
Selena Gomez is the best girlfriend...ever!
Why? Because the 20-year-old starlet brought boyfrIend Justin Bieber's little sister and brother, Jazmyn and Jaxon, to the Toronto International Film Festival premiere of her animated flick, Hotel Transylvania!
They even walked with her down the red carpet at the Princess of Wales theater. "I've got everybody," Gomez said.