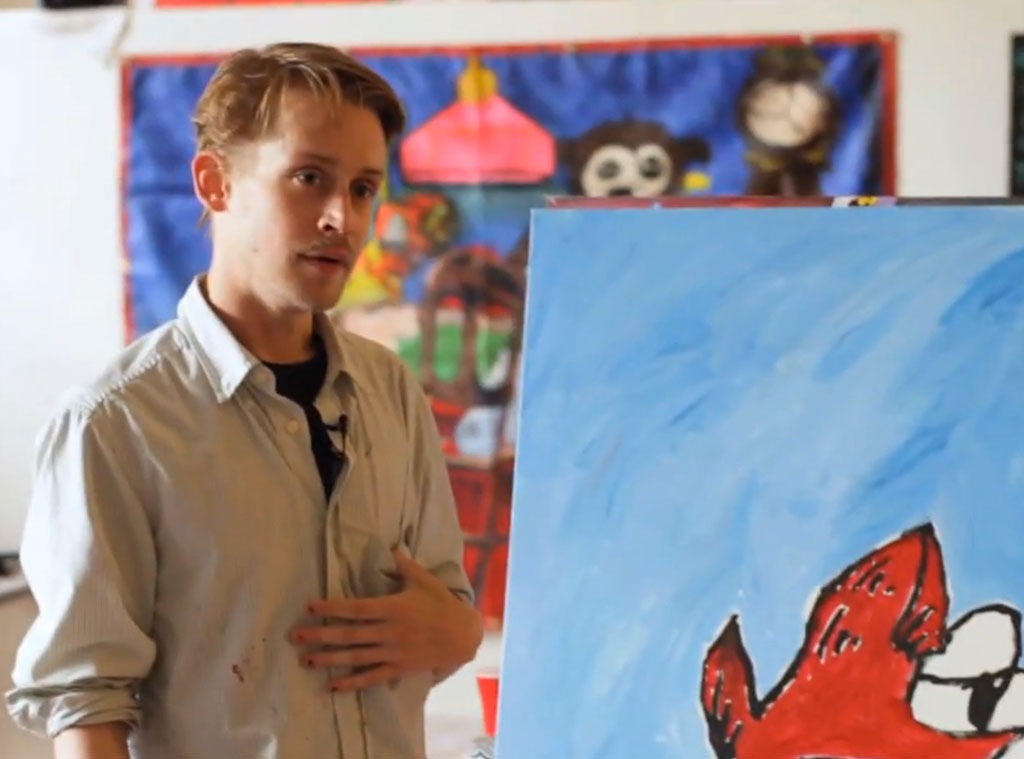 Macaulay Culkin's creative juices have been flowing.
Though he hasn't been in front of the camera for awhile, the 32-year-old actor has been busy for the last year with a different type of art—and next week, he'll have an exhibit to show off the fruits of his impromptu passion project.
"We cleared out everything, laid down plastic and went a little nuts at the art supply store," Culkin says in a video he shot with the rest of Three Men and a Baby, the art collective he has formed with pals Adam Green and Toby Goodshank (both of Moldy Peaches fame).
The friends have been using Culkin's New York City pad as a studio and will be holding their first show, "Leisure Inferno," at gallery/performance space Le Poisson Rouge on Sept. 13.
Green says that their colorful, collage-style paintings represent, to them, a "lethargic attitude toward nostalgia and leisure in general."
"We use a lot of iconography from our youths and stuff like that," says a barefooted Culkin (well, it is his place, after all). "The Masters of the Universe or Korn, or...whatever."
"Nothing is sacred here," adds Green. "The sillier and the funner, the better," Culkin says.