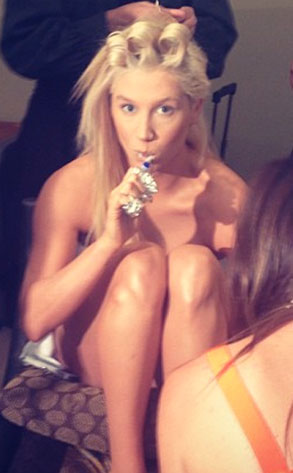 Twitter
Ke$ha was good enough to let her followers in on her prep ahead of last night's MTV VMAs. Let's see, though. There seems to be something she forgot.
Glam squadron ready to make her red-carpet ready? Check. Toothbrush to make those pearly whites particularly blinding? Check. Rollers in her hair and fake tan applied? Check and check. Clothes? Not so check.
Well, no one ever accused the pop star of being shy.