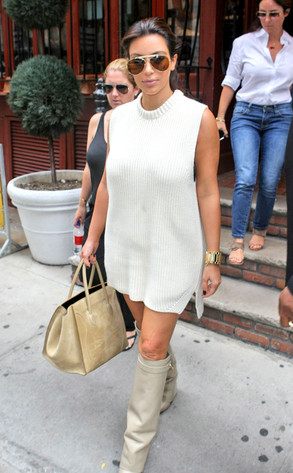 Dario Alequin/INFphoto.com
Once upon a time (you know, back in 2008!) Kanye West told us to "Vote or Die."
Fast-forward four years to 2012, and Kanye's girlfriend, Kim Kardashian, has taken it upon herself to get young people interested in the electoral process.
E! News caught up with the brunette beauty Thursday at Fashion's Night Out in New York City, where Kardashian was launching her new fragrance exclusively at Lord & Taylor. But she couldn't chat too long, because she had to catch a flight to Charlotte, N.C. to host the official Democratic National Convention's after-party.