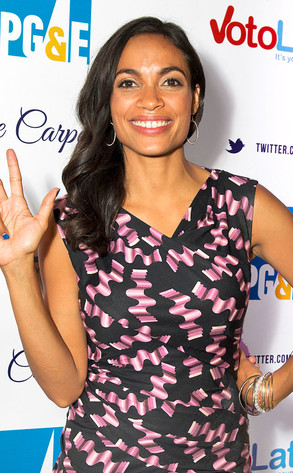 Ken Charnock/Getty Images
Rosario Dawson has a lot to say...just not about Sin City 2. "It's in! It's happening!" she excitedly confirmed for us at last night's Voto Latino purple carpet bash, before quickly adding: "Can't tell you nothing."
But while Rosario stays tight lipped on the highly anticipated sequel to the 2005 comic book flick, the co-founder of Voto Latino, which focuses on registering and engaging young Latino voters, was thrilled to talk about all things political.
"I'm really hoping and doing as much as possible to make sure that people who want to share their voice, can," she explained to us about her activism beyond the DNC. "That's what I really hope: People show up, across the board. Youth, Latinos, women, elderly. Everyone shows up in spades to let everyone else know that they're paying attention and you can't just buy an election."