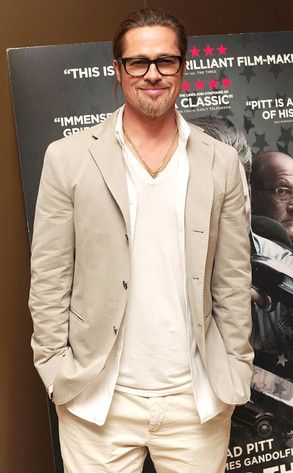 Press Association via AP Images
When it comes to Brad Pitt's impending wedding to Angelina Jolie, it's a question of when, not if.
A question which, incidentally, has spawned countless tabloid covers, false starts, countdowns and red herrings (most of which seem to have been placed on and around provincial France).
But while attending an intimate screening of his new film, Killing Them Softly, in London today, the man himself (sadly without his baby mama fiancée) finally deigned to give some semblance of an answer to the query on everyone's mind: when, oh, when is the presumptive wedding of the century taking place?