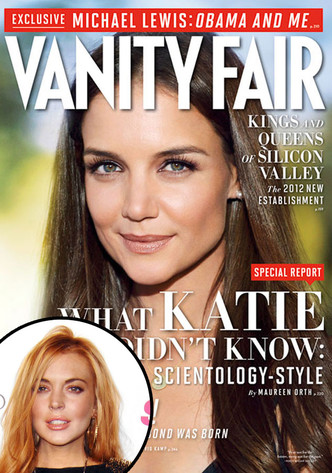 VANITY FAIR; David Crotty/PatrickMcMullan.com/Sipa USA
For anyone wondering, Lindsay Lohan had nothing to do with Vanity Fair's story about women being auditioned to become Mrs. Tom Cruise.
The magazine's revealing article about the Church of Scientology allegedly scouting and grooming a potential wife for Cruise has caused all kinds of controversy. (The COS adamantly denies meddling in Cruise's romantic life.) One report even claimed that Lohan, 26, was a prospective spouse for the actor and "met with Tom before he met Katie [Holmes]."