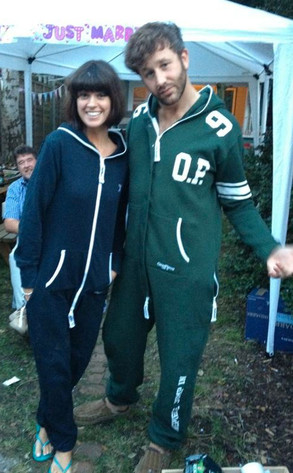 Twitter
Always a Bridesmaids star, never a bride? Well, true enough. But Chris O'Dowd did have the honor of being a groom at his recent wedding.
The Irish funnyman tied the knot with his longtime partner, British TV personality Dawn Porter, in a three-day celebration that ended with the duo swapping vows in a backyard ceremony.
Make that a very low-key backyard ceremony, if the his and hers outfits O'Dowd tweeted after the fact are any indication.