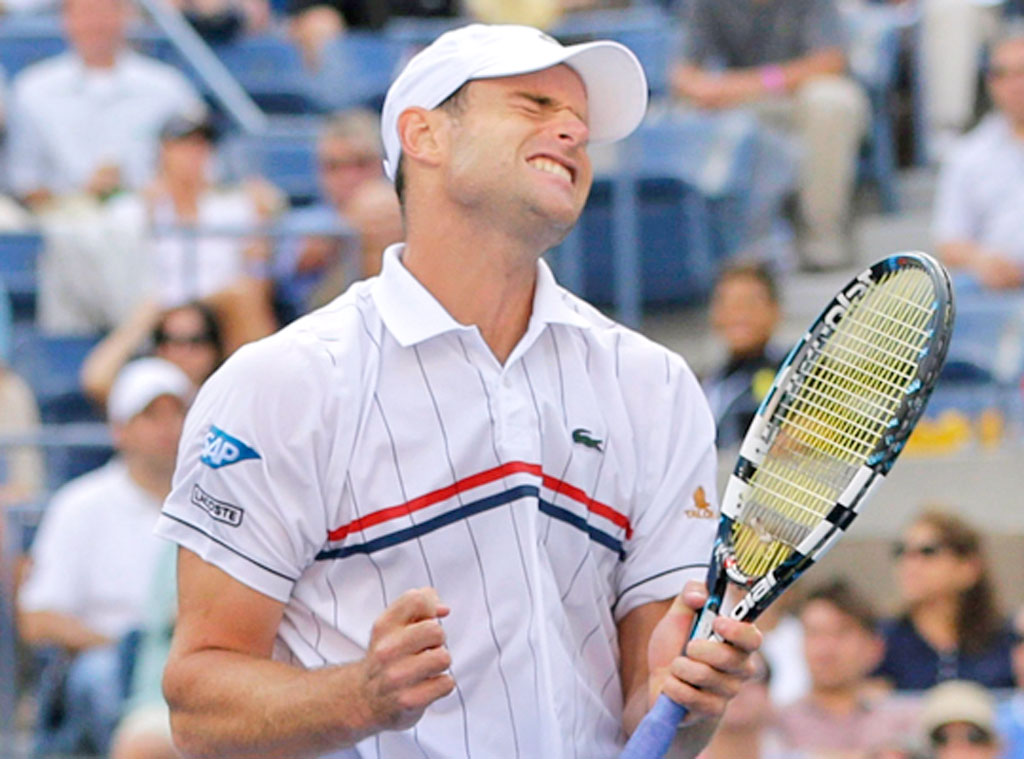 AP Photo/Darron Cummings
And with that, Andy Roddick called it a career.
The 30-year-old champ, the only American man still playing to have won a grand slam singles title, lost Wednesday in the fourth round of the U.S. Open, 6-7, 7-6, 6-2, 6-4, to Argentina's Juan Martin Del Potro. Scheduled for last night, Roddick won the first set before the match was postponed due to a rain delay.
Roddick announced last week that he would be retiring after this tournament, which he won in 2003.
Model Brooklyn Decker watched from the stands as her hubby saved one match point but ultimately succumbed to the hard-hitting Del Potro, who just won a bronze medal at the London Olympics.
"Since I was a kid, I've been coming to this tournament, and I felt lucky just to sit where all of you are sitting today and to watch this game and see the champions that have come and gone, and I've loved every minute of it," an emotional Roddick addressed the crowd just moments after his loss.
"It's been a road—a lot of ups, a lot of downs, a lot of great moments," he continued. "I've appreciated your support along the way. I know I certainly haven't made it easy for you at times, but I really do appreciate and love you guys with all my heart. Hopefully I'll come back to this place someday and see all of you again."
Asked what was going through his mind this afternoon at his post-match press conference, Roddick said simply, "I don't know. Playing the last five days was pretty hard. Once I got down that break, I could barely look at my box."
"I don't know what the emotions are," he added. "I'm a little overwhelmed right now and I normally feel like I can grasp things pretty quickly and clearly, and I certainly don't feel that way right now."
"I get asked these big questions and I'm not good at choosing," Roddick said when asked what he considered the most rewarding aspect of his career. "I'm not sure. I know things that are certain is, I didn't take any of it for granted. I think I went about things the right way."
"The umpires might disagree with me," he added, smirking, "but I was consistent and I don't feel like I left a lot on the table on a daily basis...That's probably what I'm proud of."
Though the 2003 U.S. Open was his sole Grand Slam title, he won 32 career titles, led the U.S. Davis Cup team to victory in 2007 and reached four other Grand Slam finals, including his epic five-set loss to Roger Federer at Wimbledon in 2009 that set the record for the longest ever Grand Slam men's final.
"I'm glad he went out playing at a pretty high level—not the level he was—but pretty close to that and he certainly performed well [here]," Australian tennis player turned coach and commentator Darren Cahill remarked after Roddick's loss.
"Full credit to Juan Martin," added Patrick McEnroe. "I think it was the right way for Roddick to go out."