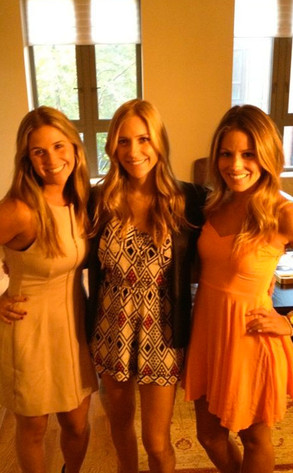 Twitter
Whoa, mama! Kristin Cavallari has clearly wasted no time in bouncing back from baby.
Just over a month after she and Jay Cutler welcomed their son Camden Jack, the erstwhile Hills star took to Twitter, showing off a group photo of herself and her friends on a recent girls' night out, and in the process showing off her post-baby body.
Which, incidentally, looks pretty identical to her pre-baby body.