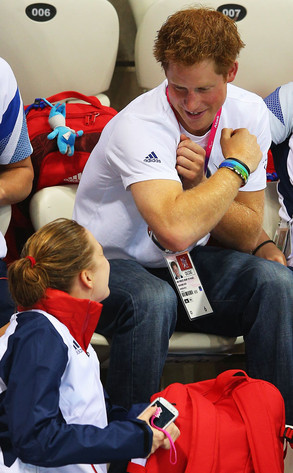 Hannah Johnston/Getty Images
Wait a minute, did Prince Harry's fellow spectators get tickets to the Paralympics or the gun show? Both, from the looks of things. Talk about a two-fer.
Fresh from his kid-ribbing day of appearances—his first since his naked Las Vegas photo scandal rocked the global headlines—the royal rogue managed to overcome his debilitating shyness (ahem) and was back out at London's Aquatics Centre (he just can't stay away from a pool, can he?) cheering on Team GB at both swimming freestyle finals and goalball, a sport that requires the complete silence of its audience.
And aside from what we suspect were a few telltale camera clicks, they got it.