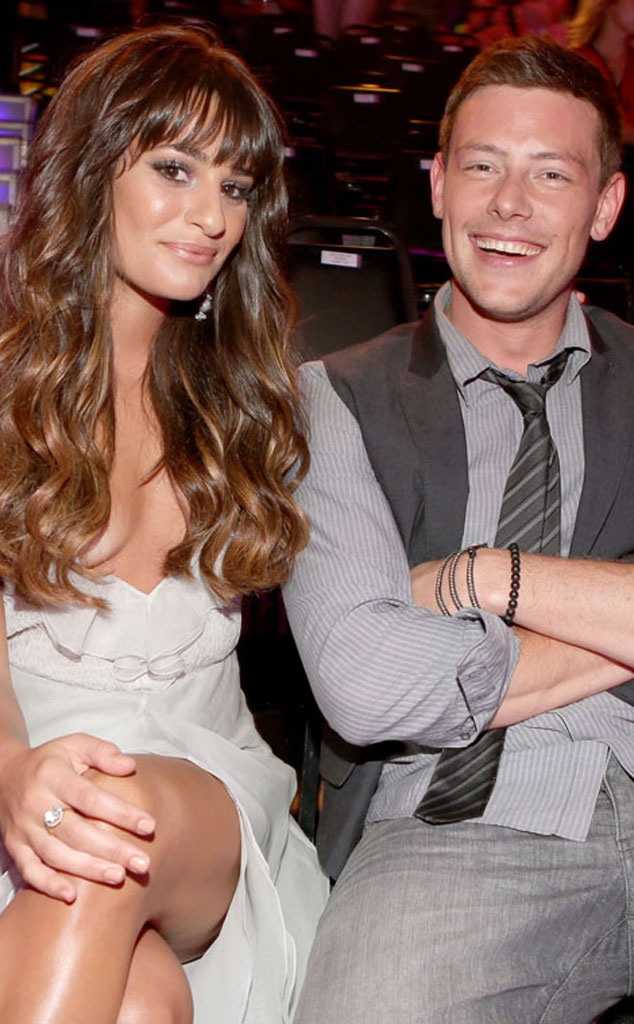 Christopher Polk/Getty Images for VH1
Glee without Cory Monteith? For shame! What is Ryan Murphy thinking?
This is what many of you fans have been saying upon hearing that Monteith's character Finn will be MIA for the first four episdoes of the new season of Glee. But step away from the ledge, dear friends, and hold on tight to your Team Finchel tee! Because during a recent visit to the show's now New Yorkified set, Lea Michele (Rachel) assured me Cory absolutely will be back—and his storyline is worth the wait.
"I can say that Cory is fully on the show this year," Lea told me during a break from on-set rehearsals, "and what he will be doing this year is very exciting. His storyline is so cool and so different. You couldn't even ever guess. Honestly! It's like, amazing. So that's something the fans can really look forward to. And people saw the pictures of us filming together inNew York City together, so they won't have to wait too long. When [Finn] comes back, he's really back and it is great."
At the start of season four, we will learn that Finn did indeed spend some time in the Army…But his stay was apparently short-lived.
"Cory did get an 'Army' haircut," Lea says with a laugh. "But I think that was Cory just wanting to cut his hair! They said, 'Well you've been out of the Army for a little while.' And he was like. 'I think it should be short on the sides.' He wanted to mix it up."
Rachel won't have to feel too lonely in New York for too long. Aside from what appears to be an inevitable Finn and Rachel reunion, we also know Chris Colfer's Kurt (who starts off the season in Lima) will journey to New York to shack up with Rachel in a beautiful, roomy loft-style apartment with exposed beams and brick walls. (It's the new set where Will Schuester's house once stood. RIP.)
How on Earth can two struggling 18-year-olds pay for that kind of space in New York City, you may ask? Naturally, this apartment is "way, way" outside of the city. And though it has no interior walls, it will be "divided" to allow for plenty of Finn and Rachel QT.
And you Finchel fans were worried.