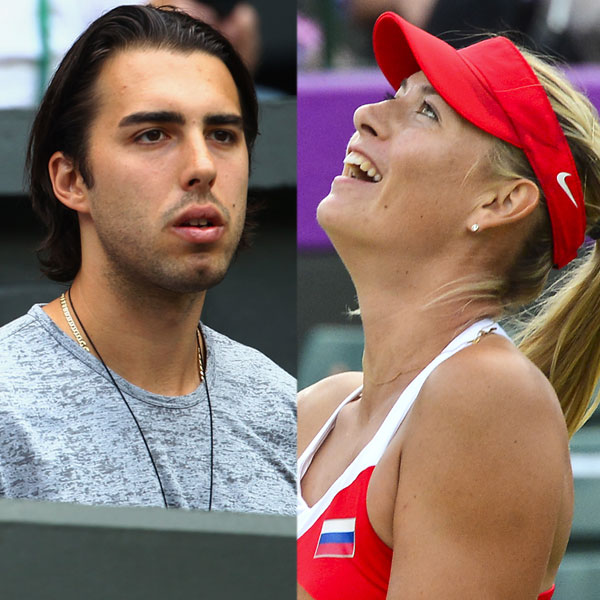 Julian Finney/Getty Images; MARTIN BERNETTI, LUIS ACOSTA/AFP/Getty Images
Maria Sharapova doesn't need any advice on how to kill it at the U.S. Open, but the tennis star could possibly use a little help in the love department.
During Maria's post-match news conference after she beat Mallory Burdette, 6-1, 6-1 at the U.S. Open Friday, Sharapova confirmed that she and former Los Angeles Lakers guard Sasha Vujacic have indeed called off their engagement.
"It's been since the end of spring," Sharapova said. "I was waiting for someone to actually ask me that question."
And although Vujacic reportedly broke the news to the Italian tabloids, Sharapova explains that she has always been a private public figure:
"I have never really been the person to announce things. I never announced when we were together or never announced we were engaged. I never have in any of my previous relationships, as well."
She continues, adding that the decision to split from Vujacic was "challenging."
"It was a really nice period of time for both of us, but our career schedules just made it extremely difficult to see each other with the traveling and especially his career move to Turkey. But we have a tremendous amount of respect for each other. I still would love to call him as a friend. We spent really great years together."
Vujacic has been playing for a professional basketball team in Turkey. He and Sharapova dated for nearly three years.