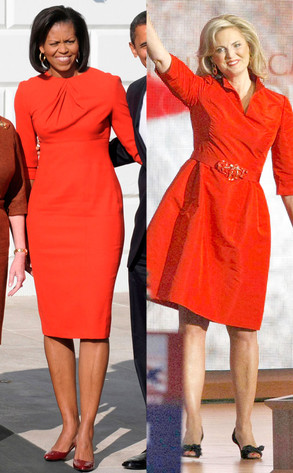 AP Photo/The Washington Times, Mary F. Calvert; Fang Zhe/Xinhua/Sipa USA
If you're a first lady in the U.S.A., then your fashion simply must be as fierce as your 'tude.
And no matter who comes out on top in the 2012 election, one thing's certain: Both Ann Romney and Michelle Obama have impeccable taste.
Whether you're obsessed with Ann's blond hair or Michelle's enviable biceps, both women have stunned in the style race to the White House.
Unfortunately for these two, only one fashionista will take home the first lady title. But before we get to the ballots, there's a chic war to be fought.
So, get ready, get set and go cast your vote. We want you to decide which potential first lady has the fiercest fashion.