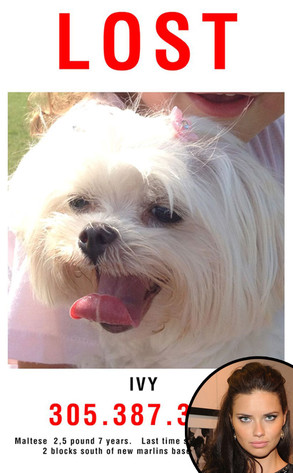 Larry Busacca/Getty Images
Oh no! Adriana Lima has lost a very important pooch!
The stunning supermodel took to Twitter Thursday to announce that her Maltese pup went missing.
"My dog, Ivy, disappeared in Miami two days ago. Ivy means so much to me and my family. Please watch..." Lima wrote with a link to her Facebook page and a "Lost" poster of the precious pooch.