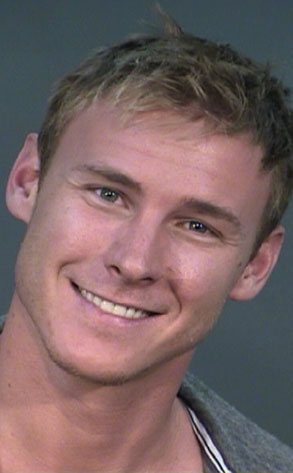 He might be proclaiming his innocence, but this situation is hardly rosy.
Former Bachelorette contestant Kasey Kahl plead not guilty Friday morning to felony assault in a Fresno County, Calif., courtroom. Kahl was busted in January on a drunken and disorderly conduct charge for getting into a fight outside a Fresno hot spot; then earlier this month, he was charged with two counts of felony assault, one for felony battery and one for public intoxication.
But Kahl's attorney Gerald Saul Schwab tells E! News that the reality star was defending himself the night of the brawl and he has several witness statements to back up his story. Several of these statements were presented to the district attorney's office Friday morning.