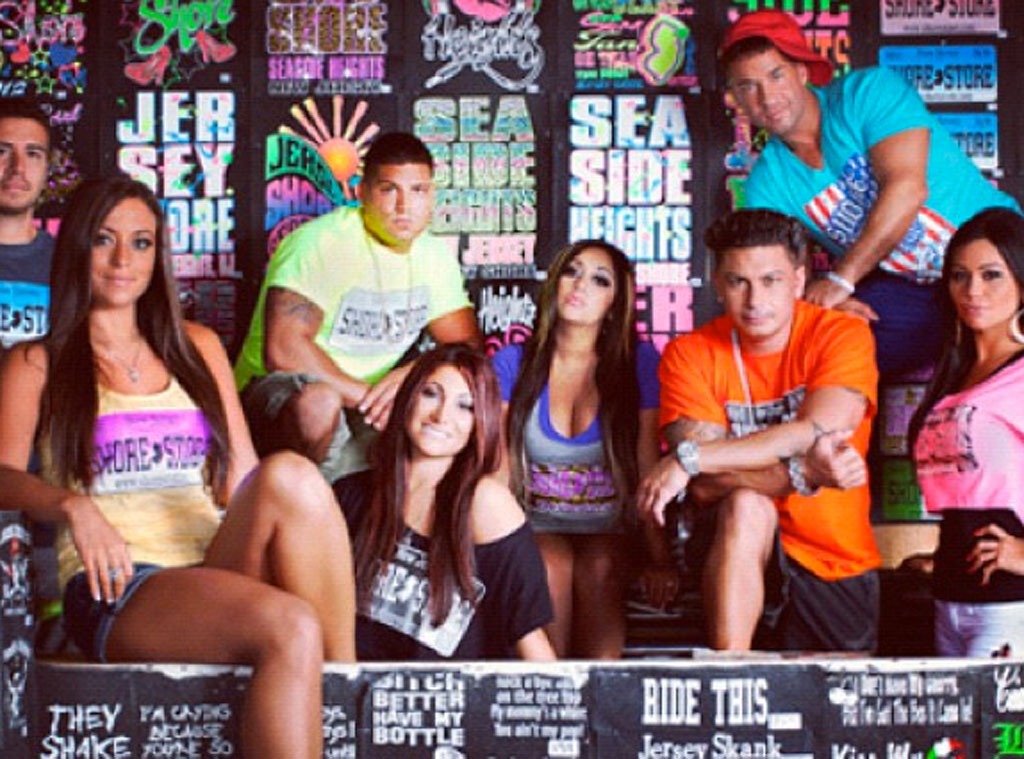 Twitter
No more Jersey Shore on TV? Guido problems.
Fans aren't the only ones trying to prepare themselves for the reality that this upcoming season of the MTV hit series will be the last. Snooki, Pauly D and some of their roomies took to Twitter to say farewell to what became their big break.
"Yes, sadly it's true," Snooks tweeted. "This upcoming season of Jersey Shore will be our last. But it was fricken INSANE. I will always love my roomies!"
Pauly wrote, "I Must Say, Sad To See It Go , But Am So Blessed To Have Been Apart Of This !!!!#TeamDJPaulyD Lives On."
"It's been one hell of a ride but this is just the beginning," Sammi posted. "Thank you all for your love & support throughout the seasons!! These memories will never be forgotten!!"
"It really just hit me now this summer was the last time I'll be filming with my roomies we all share something incredible thnx to you guys," Deena tweeted. 
Meanwhile, Vinny and Ronnie focused on possible future endeavors. 
"Aright, so I guess I'll run for president now #Vinny2012," Vin said, while Ron simply stated, "I can always go work for Danny at the Shore Store! LOL."
Who will you miss seeing the most? Put down your grenade whistle and sound off in the comments!