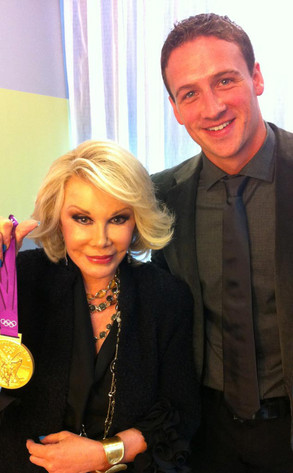 Twitter
Could the Kardashians be welcoming a new reality show neighbor in the form of Olympic gold medal-winning swimmer Ryan Lochte? Just picture it now: Jeah: The Reezy Story right here on our very own E!
Don't set your TiVo season pass just yet though. It's no secret Ryan wants to leave the pool deck (at least temporarily) for your boob tube—with chitchat about him appearing on The Bachelor or Dancing With the Stars—but Reezy let slip what he hopes will be his next project.
"We're gonna try to work with E! in getting my own reality show," Lochte recently told Celebuzz. "Where pretty much, they follow me on my normal day, just training, doing my own fashion line."