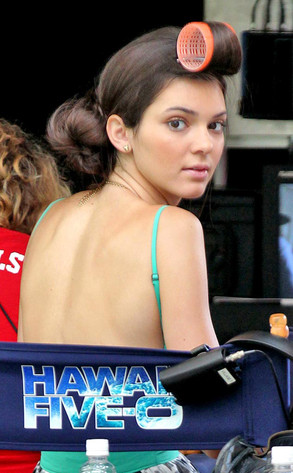 Zeus/Apollo/FAMEFLYNET PICTURES
Kendall Jenner looks quite at home on the set of Hawaii Five-0.
The 16-year-old model and E! star reported to work on set Wednesday in Oahu. With part of her hair sectioned off in a curler, Kim, Khloé and Kourtney Kardashian's kid sister took a break from filming in a Hawaii Five-0 director's chair.
CBS confirmed to E! News earlier this month that Kendall booked a guest role on the hit series. In the episode, which is set to air in October, she'll play a sales assistant.