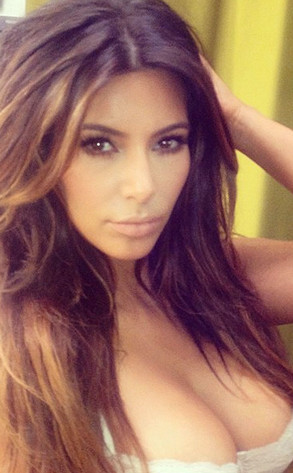 Twitter
Another day, another twitpic in the life of Kim Kardashian.
But instead of a pic in her pearls and PJs, the E! reality star opted to give fans a sneak peek into her most recent photo shoot, tweeting a sexy shot with puckered lips, tousled hair and wearing a bra that highlights two of Kim's best assets.
Kim Instagrammed the stunning (and steamy!) snapshot with the caption, "Long day at work." She also posted pics on set with her makeup and hairstylist with captions like "On set with @realmakeupbymario" and "Fab hair day @clydehairgod"