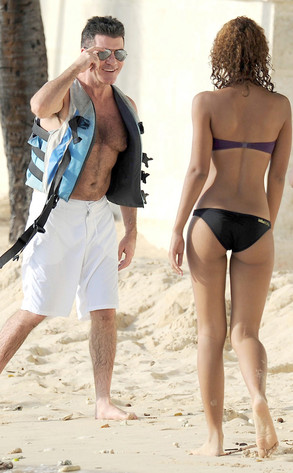 Fame Pictures
Watch your back, Ryan Gosling. There's a new celeb hero in town: Simon Cowell!
The X-Factor judge helped rescue nine passengers on a sinking ship off the south coast of France, according to his ex-girlfriend (and X-Factor mentor) Sinitta who is vacationing with Cowell.
"OMG!! Just had a May Day message," the songstress tweeted details during the high seas rescue. "35ft boat sinking.. SC has sent us to help and rescue 9 people on board! Slipstream look alike boat"
An hour later Sinitta concluded the saga, writing, "Everyone ok, noone hurt.captain won't let boat sink, petrol in sea etc would cause major problems and fines. No tide, so hole plugged"