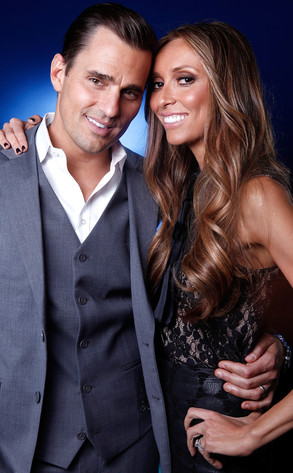 AP Photo/Carlo Allegri
Bill and Giuliana Rancic became proud parents to a baby boy last night, a destined-for-greatness little guy by the name of Edward Duke Rancic. And this morning? This morning, they're a thrilled and grateful mom and dad.
The E! News anchor and brand-new mama took to Twitter earlier today, taking time out to thank her fans for the huge outpouring of support and well-wishes that have come in the hours since baby made three.