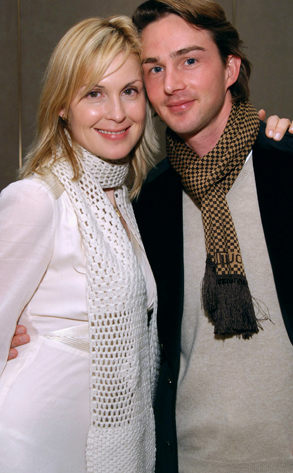 John Sciulli/Getty Images
UPDATE: Kelly released a statement, saying, "Kelly is gratified by the outpouring of support she's received and is devastated that her American citizen children were ordered to live overseas to accomodate their father because he's banned from entering the U.S."
________

Kelly Rutherford just suffered a major blow in her ongoing custody battle with ex-husband Daniel Giersch.
After going head-to-head over the custody of their children since their split in 2009, the couple received a ruling in their case Tuesday, with a judge determining that it was in the best interest of the duo's two children to relocate with Giersch to Monaco, E! News has confirmed.
Giersch currently lives in Monaco and has a revoked visa, preventing him from returning to the United States. Meanwhile, Rutherford has been seeking sole custody to keep Hermes, 5, and Helena, 3, with her in the United States.