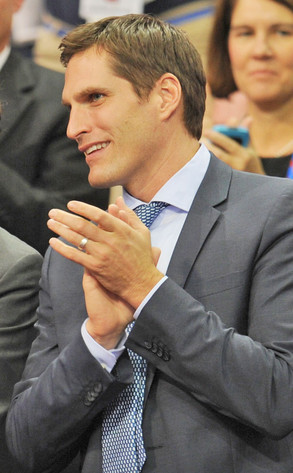 ROBYN BECK/AFP/Getty Images
Paul Ryan isn't Mitt Romney's only good-looking right-hand man. The presidential hopeful's third son Josh Romney is so smokin', we're making him our red hot Republican of the day!
While all five of Romney's sons are pretty easy on the eyes, Josh's chiseled features and classic all-American look are what make him stand out above the crowd.
But he's not just eye-candy. He's smart too!