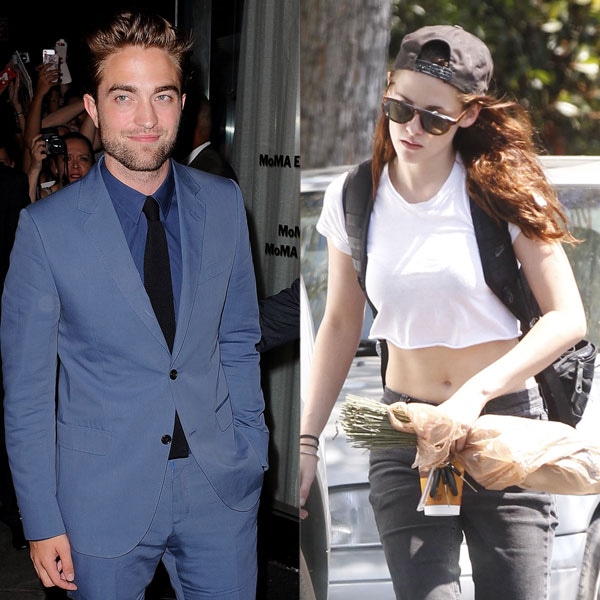 Humberto Carreno/startraksphoto.com; FameFlynet
It looks like Robert Pattinson is getting more parts since his girlfriend cheated on him. But is she being punished by Hollywood in contrast?
—YOLO, via Facebook
Yep, you can bet that certain parties are suffering the consequences of this highly public L'Affaire Huntsman. But if you think you're so sure about who's a winner and who's a loser, you may want to think again.
One person who's definitely coming out on top is Liberty Ross, the wife of Rupert Sanders. New scripts and offers are reportedly flooding in for her.
Not so popular at the moment? Kristen Stewart, of course. According to recent research, Stewart has suffered a serious dip in popularity since she admitted to cheating on her beau, intoning to the world, "I love him, I love him."
Well, OK: One statistic has gone up for Stewart: According to the Davie-Brown index, which uses hard statistics to measure the likability of celebrities, more people now know who K. Stew is than they did last year. No surprise there.
But she's plummeted in likability during the same period, from No. 1896 on the index's "Appeal" list last year, to No. 2509 less than a month ago.
"Among those who know her, slightly more than half say they 'dislike her' to some degree," says Jessica Nelson, head of PR for Davie-Brown.
Kids don't look up to her as much as they used to, either; in September of 2011, Stewart ranked a very high No. 460 on the Davie-Brown "Aspiration" list, vs. a dismal No. 1413 ranking now.
Makes sense.
But get this: Robert Pattinson has seen a drop in his own popularity, too.
In terms of appeal, he currently ranks at No. 2473—of about 2,600 celebrities. That puts him on par with Marc Anthony at the moment. Compare that with last year, when he ranked a much higher No. 1873.
So what happened? And why is Pattz's image taking as much of a hit as Stewart's?
"It's definitely because of the scandal," Nelson tells me. "There are so many Twilight fans out there who believed in the essence of their fictitious relationship in the films, that watching it transcend to real life just added to the romantic ambience of it all.
"The scandal shattered the reality of both the fictional and real relationship for the general public."
All that said, public disillusionment doesn't necessarily translate to career failure. Pattinson now has three upcoming films announced, all of which are officially in pre-production.
And K. Stew? Her immediate career future is not so clear: She was attached to the Nick Cassavetes project Cali, but her commitment has since been the subject of doubt and speculation. Maybe the punishment isn't so even after all.
Requests for comment to reps for Stewart, Pattinson and Ross were not received by press time.