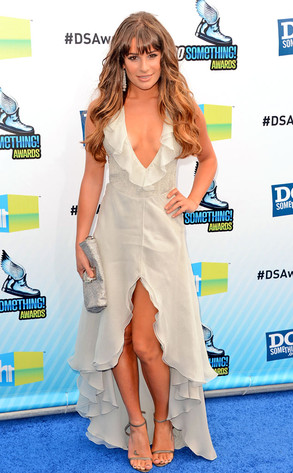 Jason Merritt/Getty Images
Glee fans have been swooning over Rachel Berry's soaring voice and diva solo numbers for years.
Now it's time to put our own voices to the test and sing the birthday song Lea Michele, who turns 26 today. Her costar Dianna Agron certainly already did.
And with only the tiniest of technological glitches.