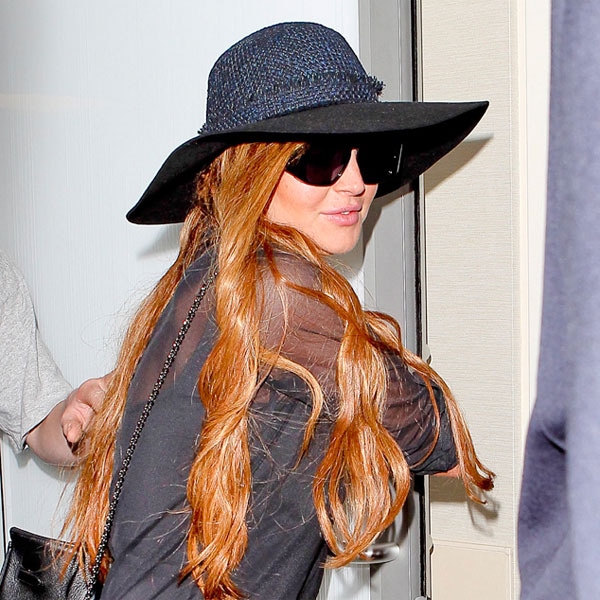 AKM-GSI
Lindsay Lohan can resume her summer vacation.
The Los Angeles District Attorney's Office just told E! News that no charges will be filed against the trouble-magnet starlet after she was implicated in the theft of some expensive trinkets from the home of a millionaire pal.
"Lindsay is glad this matter has been cleared up so she can focus on her upcoming projects," her rep tells us. "It is unfortunate that many media outlets were quick to point fingers and jump to conclusions without having all the facts."
"We do not have sufficient evidence to prove this case beyond a reasonable doubt," prosecutors said in the charge-evaluation form.
"One of the suspects makes a vague admission that he and the others were there, and that 'someone' took something but is not more specific than that," the evaluation continued. "The fact that our suspects are found in a car that is similar to the one seen at the time of the burglary adds little to the case. In addition to these evidentiary insufficiencies, the [victims] do not wish to pursue the prosecution of this matter."
Lohan herself helpfully tweeted a link to a story about her being in the clear, as is her assistant and frequent hang-out companion Gavin Doyle.
Sam Magid, the owner of the home where the theft allegedly occurred, did an about-face after filing his initial report, ultimately telling police that nothing was taken and further complicating any attempt to prosecute someone for stealing.
"If he says nothing was taken, then how do you prosecute?" criminal defense attorney Troy Slaten, who has no affiliation with Lohan, tells E! News. "This is pretty weak with the victim saying nothing was stolen. I don't see how you proceed at all if the victim says was nothing was taken."
Slaten said he didn't see any reason why authorities would be pushing so hard to prosecute, "except that this is Lilo and everyone has the hots for prosecuting her."
"In further contact with the [victims], they have indicated that they are not willing to prosecute anyone for this burglary," the charge evaluation sheet concluded.
—Reporting by Josh Grossberg, Claudia Rosenbaum and Katie Rhames