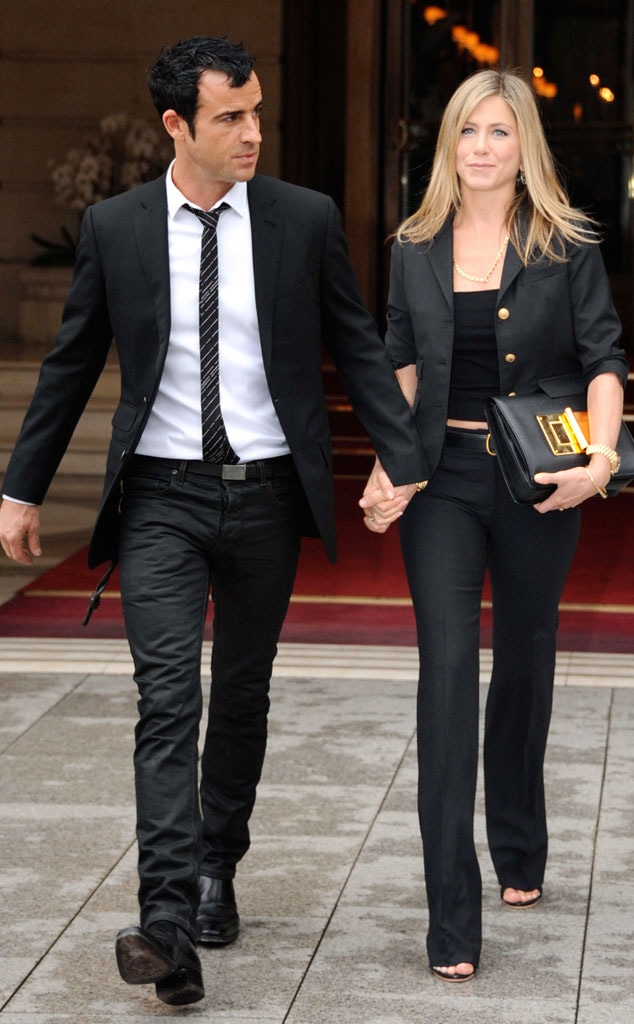 Abaca/AKM-GSI
Imagine this: Jennifer Aniston finds herself knocked up and is now planning a shotgun wedding down in sunny Mexico! Cue the quickie engagement to fiancé Justin Theroux! Sounds like it could be the plot to any number of Jennifer Aniston movies, no?!
It's not—actually, in her next film she plays a hooker. But this is the plot of the latest National Enquirer story, which is picking up traction online. According to the tabloid, Jen's formerly estranged but since reconnected mom, Nancy Dow, is spreading word that she'll be a grandmother.
"Nancy said that Jen's pregnant and that she and Justin would have a wedding soon in Mexico. She's so beside herself over the news that she couldn't resist spilling the beans," Enquirer claims a source says.
According to the magazine, Jennifer promised her mother a bundle of joy in September of last year and continues, "Jennifer and Justin are throwing together a shotgun wedding...Nancy said that Jen doesn't want to be showing too much on her wedding day."
But don't start planning a baby shower anytime soon. Aniston's rep tells E! News, "It's all just another fabrication."
Just the latest of many rumors to target the former Friends star—and surely not the last. Luckily for the actress these whispers won't circulate long, anyone with two eyes can easily deduce from the latest paparazzi pics of a half-naked Aniston on the set of her new movie and see there's no baby on board.