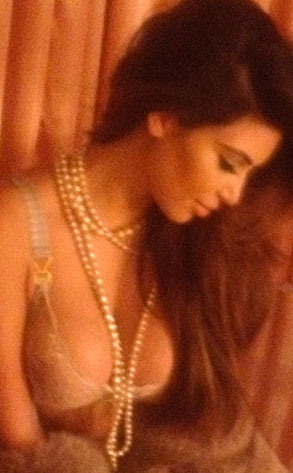 Twitter
Kayne West is one lucky, lucky man.
The ever-sexy Kim Kardashian Instagrammed a photo of herself Monday night getting ready for bed and let's just say she's not exactly sporting, er, traditional pajamas.
The curvaceous half of Kimye dons elegant pearls and a lacy bra in the stunning vintage-looking pic which she tweeted with the caption, "Nighty Night" to her nearly 16 million followers.