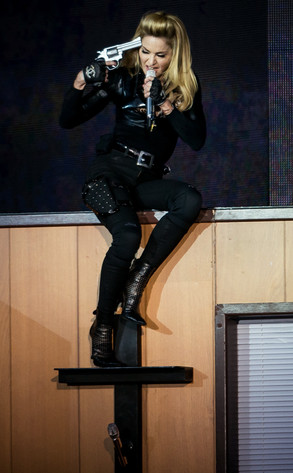 Ian Gavan/Getty Images
She has a song called "Girl Gone Wild," and lately, many have been referring to Madonna as just that.
After all, throughout her MDNA tour, the singer has created quite a bit of controversy with such stage stunts as incorporating swastikas into her shows and putting a gun to her head.
And, lest we forget, Madge has also been making headlines by ending a concert abruptly, giving shout-outs to jailed Russian punk band Pussy Riot, promoting gay rights in St. Petersburg and flashing audiences time and time again.