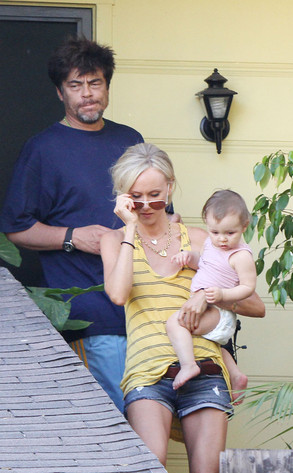 XPOSUREPHOTOS.COM
Now here's something you don't see every day (or ever, really)—Benicio Del Toro on daddy duty!
The Savages star, toting what we imagine was a diaper- and formula-filled backpack, was spotted in L.A. Saturday with baby mama Kimberly Stewart and their newly 1-year-old daughter Delilah, who hit single digits on Aug. 21 (the same day mom turned 33).
Delilah made her public debut on the cover of Hello! when she was just a couple months old, but this is the first time all three members of the quirky family have been seen together.