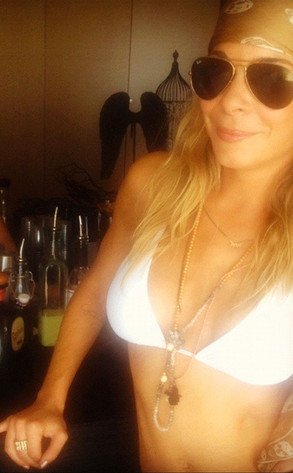 Twitter
It looks like someone got a little head start on her birthday festivities.
This special day marks the beginning of LeAnn Rimes' dirty 30s, but this star is already in party mode.
Rimes tweeted a week before her birthday, "HUGE thx to @donjulio for providing the tequila and awesome mixologist for my 30th bday!!!"