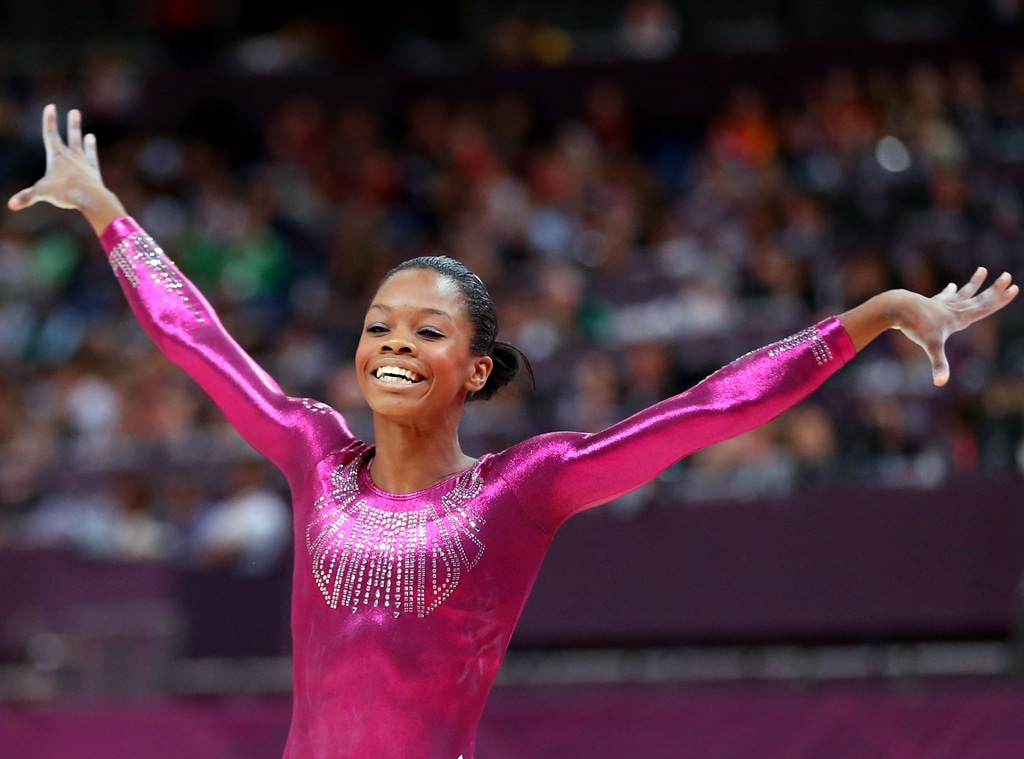 Streeter Lecka/Getty Images
Gabby Douglas told Oprah Winfrey that she had a different experience than her fellow gymnasts when she used to train in Virginia—and not in a good way.
But the head of her former gymnasium in Virginia Beach and the people she trained with maintain that they have no idea what Douglas is talking about.
"Gabby's remarks were hurtful and without merit," Excalibur Gymnastics CEO Gustavo Moure said in a statement to E! News in response to the 16-year-old's claim that she felt "bullied and isolated from the group," possibly because she Is black.
"We've had more African Americans in elite and on the national team than any other gym in the country (5, 2 of them in Olympic Trials or Olympic Team Camp)," Moure continued. "Her African American former teammates will answer this serious accusation. (1st statement untruth, she was not the only African American gymnast training in the gym) We are good people. We never were knowingly involved in any type of bullying or racist treatment, like she is accusing Excalibur."
Moure added, "Excalibur would never tolerate any type of bullying to any person or any nationality or race. If we knew about that type of behavior, we would have stopped it immediately. Unfortunately, it never got reported."
Another athlete who trained at Excalibur for eight years (two of them alongside Douglas, she said) stated that Douglas' comments were "absolutely ridiculous."
"The accusations that are being made against the gymnasts and coaches are just sickening," Randy Stageburg wrote to Gymnewstics.com. "I watched [head coach Dena Walker] and Gustavo put so much of their time and effort into gabby and the other athletes, no matter their race.
"Gabby was never a victim, in fact many would say she was one of the favorites," Stageburg continued. "I am not saying that she never felt bullied because when you are in a sport with a bunch of girls it is bond [sic] to happen. However, anything that she may have felt was never about race and I can assure you everyone at some point has felt bullied. I never once heard her complain about girls being mean, funny how it is just now coming up."
Additionally, the mother of a former Douglas teammate wrote on the gym's Facebook page that her daughter and the future Olympian were close friends and also posted a picture of the two girls.
"I don't claim to know everything that happened in the situation with the gym and and its gymnast who is now an Olympic athlete, but I do know that my daughter loved her like a sister for 7 years," wrote Kim Hedeland. "They were often partnered during training and slept in the same room during travel meets. They attended birthday parties and sleepovers together...My daughter says that she was one of her best friends at the gym and was very sad when she left."
"I wish to defend the children that trained with her and supported her when she attacks them with these allegations," Moure, the CEO, continued. "Is Gabrielle a credible person just because she is an Olympic Champion? She is not giving any names or dates, leading us to believe that the accusation is fake. This wouldn't be the first time that the media has made up a story. Thousands of gymnasts and families have supported our good conduct and our professionalism during the last 30 years."
Supporters of Douglas wrote on Excalibur's page, as well, with one woman writing, "I find it really gross that a gym run by, apparently adults, would come out of the gate and defame and publicly ridicule a 16-year old young woman for speaking of her experiences with other female gymnasts."
—Reporting by Sharareh Drury