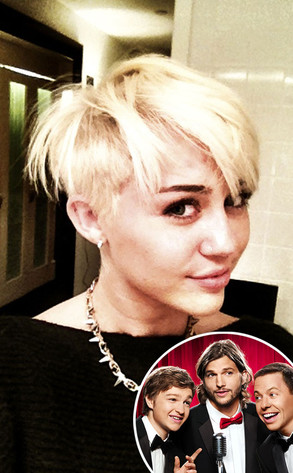 Twitter, CBS
Miley Cyrus may be guest starring on Two and a Half Men, but no one told show star and Cyrus' future onscreen love interest Angus T. Jones!
The 18-year-old actor says he's in the dark when it comes to the Last Song actress' upcoming stint on the show.
"Honestly, they don't tell me anything about what the future shows are going to be," Jones told us of Cyrus' guest spot while promoting The Creative Coalition at the Republican National Convention in Tampa. "But if that's what's going to happen it will be cool. I've met her a few times before and it would be fun to work with her."