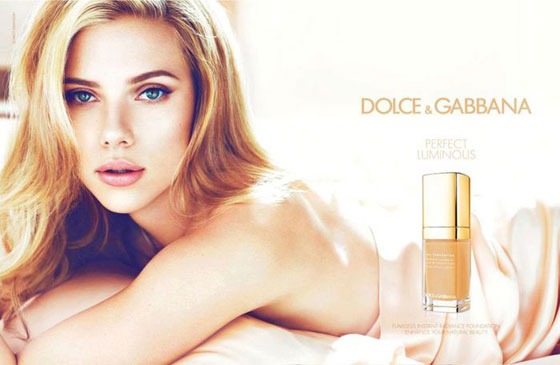 Dolce & Gabbana
If this ad featuring Scarlett Johansson looks a tad familiar, congratulations! You are a true fashion historian, as well as, most likely, a classic movie fan.
At first blush—yes, we just went there—this ad for Dolce & Gabbana foundation appears to showcase a fresh, natural look. Technically, it does. But look closer, young padawans—note the strong eyebrow, the slightly winged eyelid, the long, blond hair, the mouth that is both smiling and pouting.
Someone—and by someone we mean some Francophile at D&G—just might be trying to channel a bit of Catherine Deneuve into our ScarJo.
Not that we're complaining. Even when she's just wearing a bed sheet, (and, we presume, a whole lot of foundation), the girl looks fantastic.