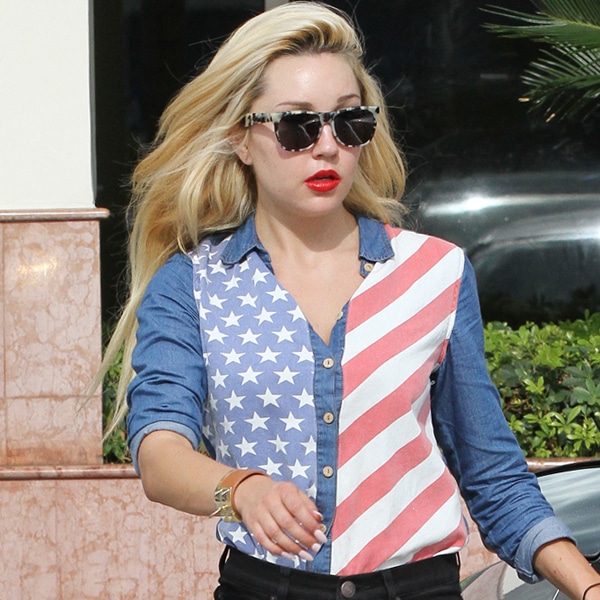 Merino/INFphoto.com
What a girl doesn't want is another legal headache.
A spokesperson for the Los Angeles City Attorney's Office tells E! News that prosecutors have reopened Amanda Bynes' previous hit-and-run case that they originally rejected.
The news comes after the starlet reportedly got into another ding-and-dash on Aug. 4 and then left the scene of the accident.
"Both incidents are under review, but no decision has yet been made," the spokesperson said.
The first alleged hit-and-run occurred on April 10. Per a report by TMZ, the Hairspray actress was behind the wheel of a rental when she slammed into the rear of a BMW on the 101 Freeway and then drove away. However, the city attorney's office declined to prosecute for lack of any witnesses that could testify that Amanda did the dinging. 
In the second incident, which prompted the city attorney to take another look, Bynes was accused of rear-ending another woman's car with her BMW on Aug. 4 in the San Fernando Valley. She then allegedly failed to provide the driver with her insurance information as required by law and took off without calling police.
According to the Los Angeles Times, Bynes later told authorities that she and the driver both agreed that the fender-bender wasn't significant enough to report, but the other woman filed a police report anyway after realizing her car needed $800 worth of repairs.
The city attorney's spokesman had not seen the latter police report and was therefore unable to speculate exactly what the charges might be.
Troy Slaten, a criminal defense attorney not involved in Bynes' case,  tells E! News that the L.A. City Attorney has a year from the date of the incident to make the decision on whether to file misdemeanor charges against her.
"Just because they reject it initially doesn't mean that the person is in the clear," Slaten says. "If new and additional evidence comes to light, that could give them cause to take another look at it."
Slaten notes that any new evidence that could be admissible in that case could be "evidence of habit and routine of reckless driving and of engaging in hit and run."
"Whereas before they may have not had enough evidence, now with this type of evidence they may be able to have enough to make a case," the lawyer adds.
Slaten is quick to point out that Bynes isn't getting celebrity treatment, saying the city attorney often looks at any new evidence brought to their attention that pertains to the case during the statute of limitations.
"There is obviously a pattern of conduct that they are concerned about," says Slate. "The prosecution might say that one time getting into a hit and run is an accident, but three times? That is showing a pattern. "
The 26-year-old thesp's rap sheet has been growing faster than her career of late.
On April 6 Bynes was collared for drinking and driving after denting an LAPD squad car. She subsequently pleaded not guilty to a misdemeanor DUI charge in June.  And in May, Amanda reportedly sideswiped a man's car with her Range Rover at a busy L.A. intersection, but because she was unaware of the mishap, cops declined to investigate further and she was not cited.
If she does wind up with two hit-and-run cases, each misdemeanor charge would be prosecuted separately and carries up to six months in the slammer for a conviction.
—Additional reporting by Claudia Rosenbaum