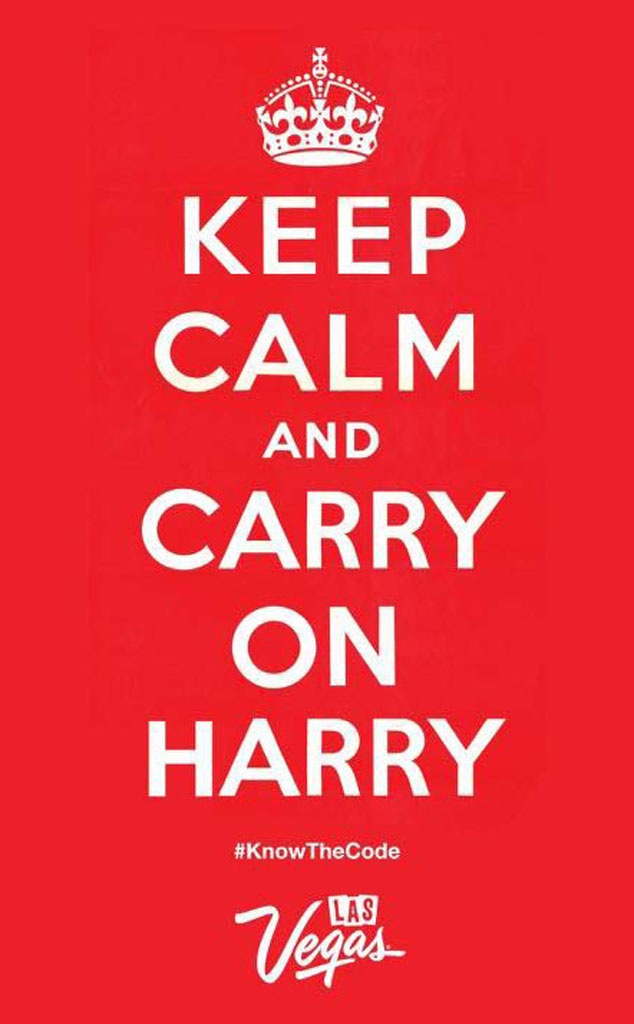 #KnowTheCode
Prince Harry's naked Las Vegas photos are proving themselves to be quite the money shots, indeed.
At least in terms of generating money for some companies whose enterprising spirit is matched only by their speedy reactions to the royal rogue.
Just days after the photos of the spare heir baring all leaked online (with the promise of much more to come, if a couple of spin doctor gurus are to be believed), both the Vegas tourism board and Lynx deodorant launched new ad campaigns aiming to capitalize on their prince's headline-grabbing plight.
First up were the Sin City piggybackers, who launched a social media campaign imploring "the defenders of what happens in Vegas staying in its rightful place—in Vegas."
"We are asking for a shun on these exploiters of Prince Harry. We shall boycott partying of any kind with them. No bottle service. No bikini clad girls. No Bucatini from Batali. In other words, we will not play with them anymore. Who's with us?"
Harsh words indeed from the nation's hard-partying leaders.
Of course, exploit is a relative term, and the city's tourist board certainly had no qualms about capitalizing on the same situation it publicly deplored. It quickly took to inundating Twitter with the hashtag #Knowthecode—the Vegas code of secrecy, obviously—and a new city motto has cropped up in posters around the Strip.
It reads, simply, "Keep Calm and Carry on Harry."
And the city's not the only thing that's publicly got Harry's back in order to more easily scratch its own.
Lynx has also acted quickly in parlaying Harry's media ambush into ad dollars for their supposedly lady-attracting sprays.
"Sorry Harry if it had anything to do with us," reads the copy on their latest ad campaign, complete with an image of their body spray and a slightly askew crown.
Another image features a pair of Union Jack briefs with the tagline, "One has unleashed the chaos." Whether they'll unleash an untapped (or even amused) market remains to be seen.