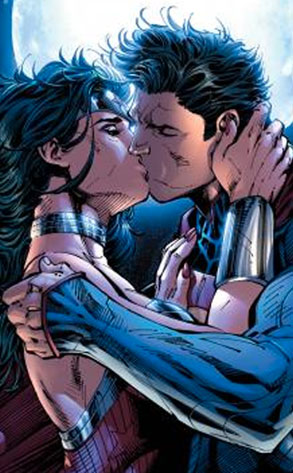 DC Comics
We're not going to get into the mechanics of superhero sex, but let's be honest, Lois Lane was never really a good fit for Superman, right?
In the new issue of DC Comics' Justice League out Wednesday, the Man of Steel has struck up a romance and potential long-term relationship with someone a little more his speed: Wonder Woman.
Holy hookups, Batman!