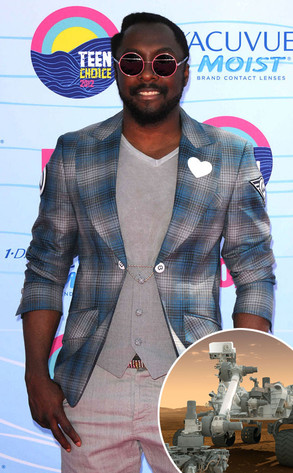 Scott Kirkland/FOX
Bruno Mars may have the appropriate moniker, but it looks like another artist will be heard coming from the Red Planet.
NASA has announced plans for a new song by will.i.am to make its debut from the surface of Mars via the Curiosity rover.
The single, "Reach for the Stars," will be transmitted on Tuesday to Jet Propulsion Laboratory in Pasadena, Calif., as part of an educational event to share findings about Mars with students.