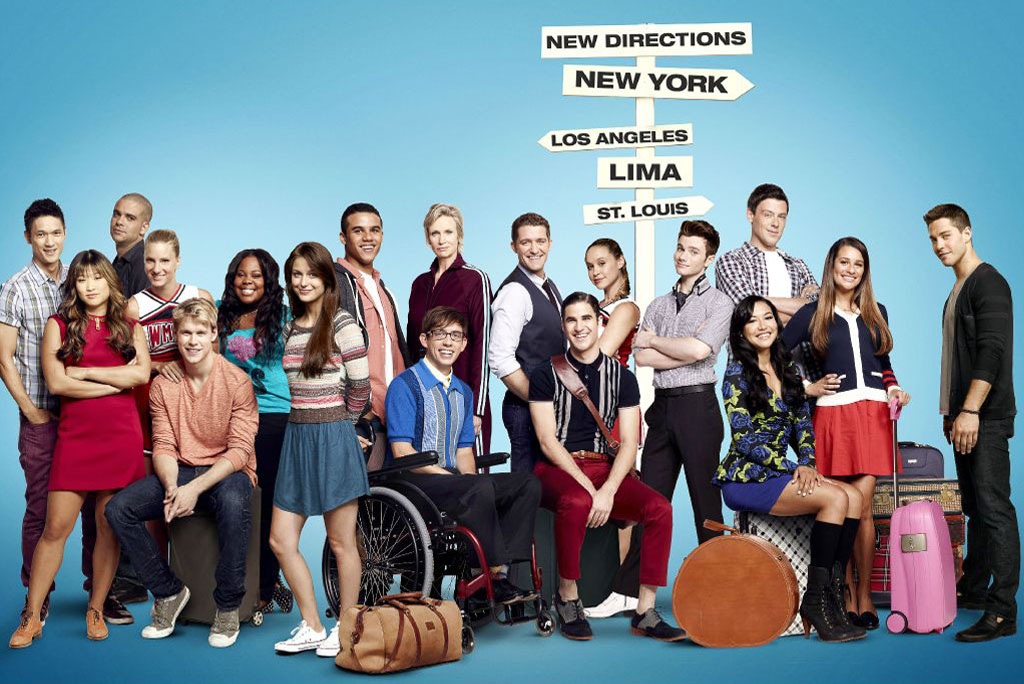 FOX
Glee fans, please note these two names: Dean Geyer and Jacob Artist. Those are your newbies this season, and not only are they easy on the eyes, they are damn talented.
Unfortunately, one fanbase might not be so welcoming to one of them. Geyer plays Brody, a handsome student at NYADA who is definitely sweet on Rachel (Lea Michele). Finchel fans: Beware!
"He definitely does some wooing. I think he takes to her immediately the first time that they meet," Geyer tells us. "He digs her in all sorts of ways. I think he's physically attracted to her at the same time as being attracted to the fact that she's new to it all."
Off screen, there was someone else who he immediately took to: guest star Kate Hudson. And who can blame him?  "I met Kate on my first day. And I started getting a twitch in my face because I was so nervous and excited," Geyer laughs. "I went back stage. I did some push-ups and some burpee squats and I couldn't get it away. Hopefully it doesn't show. She's wonderful. She looks great!"
Meanwhile, Jacob Artist will be the new bad boy at McKinley, playing Jake Puckerman. Yes, that's Puck's (Mark Salling) younger half-brother and yes, he'll most likely be joining New Directions.
"He definitely is a Puckerman in the sense that he has an attitude problem and we'll see that it gets in the way of his journey with the glee club," he tells us. "And he's guarded, he has his walls up, he's a heartbreaker. He's a fun guy to play for sure."
Artist was also helpful to us in helping us solve the mystery of the missing Quinn (Dianna Agron) in Glee's season four cast photo. "I believe she is in France shooting a movie. Fancy, right?" he says. "She actually is the only cast member I have not met yet because she has been away this whole time. I believe Ryan [Murphy] tweeted right after she is still on the show and everything. She just happened to not be there for the photo shoot."
Mystery solved! To hear more about their characters and to get to know these two fine-looking Glee gentlemen, check out exclusive interviews with them below!
Watch:
"Glee" Star Gushes About Kate Hudson