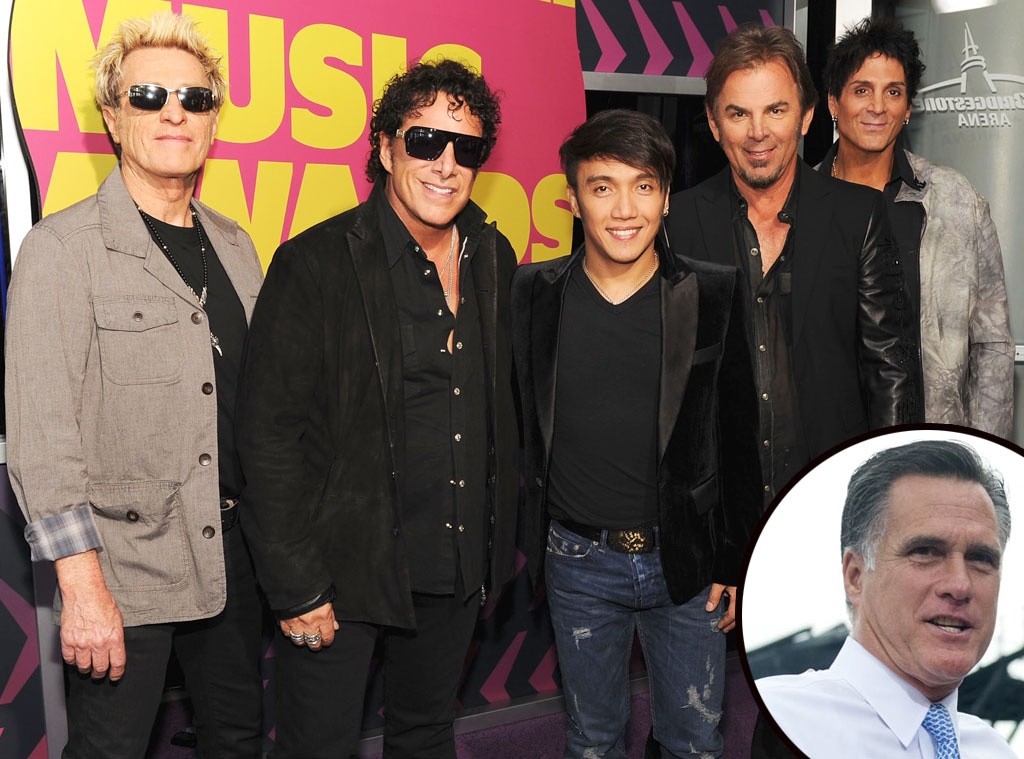 Rick Diamond, SAUL LOEB/AFP/Getty Images
Don't stop believin' in Mitt Romney—at least, that's what seems to be the message his campaign is trying to send.
E! News confirms that Journey has been hired to perform at the Republican National Convention in Tampa on Thursday night.
But let's just be clear, this doesn't necessarily mean the band stands behind Romney.
"It's an RNC event, but not one to endorse any candidate or party," a source tells E! News. "I believe Journey and also Zac Brown [also on Thursday] are described as nonpartisan but they aren't aware of any of the details themselves. To Journey, it's simple, one of hundreds of private [events] they get hired to do."
And the price tag for such a gig seems pretty steep.
Our source also confirms that the band was paid a whopping $500,000 to perform.
Kid Rock, Trace Adkins, Lynyrd Skynyrd, Oak Ridge Boys and Lee Greenwood are also scheduled to perform at private events during the convention.
—Reporting by Ken Baker