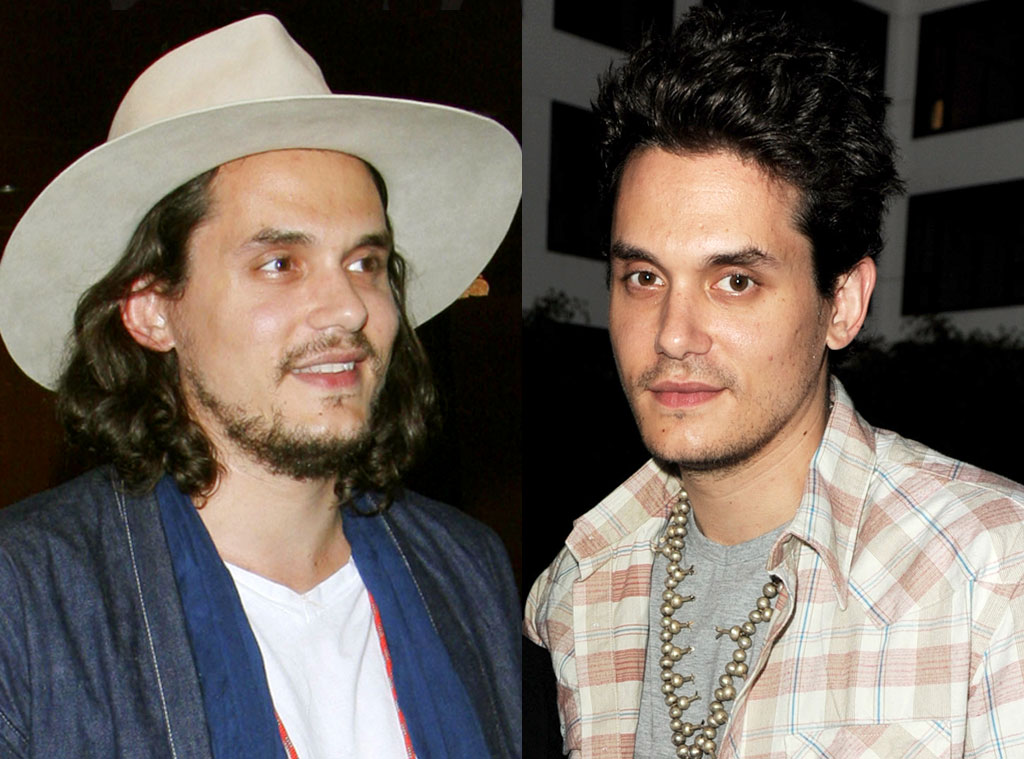 Fallen Star, PacificCoastNews.com, Kevin Winter/Getty Images
Long locks be gone.
Ladies man John Mayer, who recently parted ways with singer (and girlfriend of what seemed like five minutes) Katy Perry, stepped out Saturday without his usual shaggy hair 'do.
Not unlike Miley Cyrus, Mayer also went for a new look by chopping off his tresses.
The 34-year-old singer debuted his new style at SkyBar in West Hollywood to celebrate Mindy Kaling's new TV series, The Mindy Project. Also in attendance was Kaling's The Office costar B.J. Novak, Ali Larter and soon-to-be TV star (again) Hilary Duff, who was celebrating with Perry the night before in Santa Monica.
Though neither camp confirmed Mayer and Perry as a couple, whatever relationship the two had came to an end a few days ago. But the split doesn't seem to faze Katy or John too much. Each were quick to get back to the single life after the news broke.
And, from the looks of it, one of them was quick to get back to the hairdresser.